Many Americans today claim they don't have time to cook a healthy dinner. In 2014, "less than 60 percent of suppers served at home were actually cooked at home", reports The Washington Post. The mere thought of having to spend energy on pulling out pots and pans, trying to satisfy everyone's taste, ensuring all ingredients are fresh and available, and cleaning up after is exhausting.
Preparing a healthy dinner doesn't have to be difficult. The popular trend of meals delivered to your home saves time on shopping and many benefits. But not all meal delivery services are created equal. In this article we discuss how dinnertime can be simplified by getting delicious, nutritious meals delivered to your doorstep.
Who could benefit from frozen food delivery?
The benefits of fresh frozen meal delivery make it a great option for parents with young kids who have trouble getting everyone to agree on a dish, or aging adults with food sensitivities. For busy adults who don't have time to shop, prepare, cook and clean up after meals, finding nutritious meals in your freezer can be a saving grace. Furthermore, finding a meal delivery service that offers meals for those with diabetes and other health related conditions can make it easy to stay healthy. Home delivered meals simplifies the dinner process for everyone.
What to Look For in Meal Delivery
When ordering meals to be delivered to your home, the University of San Francisco's Medical Center recommends looking for foods that have less than 140g of sodium per serving if you are concerned about your sodium intake. For parents with active children, check out meal delivery programs offering chicken dishes with garden vegetables to keep your kids' bodies and brains alert and focused. Busy adults who spend most of their time sitting should search for a meal delivery service with light or no sauces to prevent sneaky calories from working their way into your meals. If this sounds difficult to manage, don't worry - you're about to discover great meal recommendations!
Meal Delivery Advice for Parents
Active kids and busy schedules make it hard to figure out what to cook for dinner. Between soccer practice and piano lessons you may find there's simply no time for grocery shopping, prep, cooking and cleaning up after everyone.
When looking for healthy meals to be delivered to your home, seek out high protein options which restore energy for you and your kids: mediterranean chicken, pacific cod, and thick turkey slices are great sources of protein. A variety of vegetables like snap peas, roasted carrots and succotash will keep children full and ensure they're consuming the wide range of vitamins and nutrients they need to grow up into strong, healthy teens and adults.
One example of a great home delivered meal for parents and children might be panko-crusted chicken breasts with twice baked red potatoes and spinach & a kale side dish. Your kids will enjoy this healthy take on chicken strips. Home Bistro recently added one such dish that would be a great candidate for your family:
Meals Delivered to Your Home for Aging Adults
Your doctor may have told you to reduce your sodium intake but you can't stand bland foods. Maybe you have diabetes or a heart condition - or have a family history of either - and are trying to limit your salt intake to 2,300mg or even 1,500mg per day as recommended by the National Institute of Health. Getting full flavored, healthy options your doctor would approve of delivered right to your front door make it easy to stick to your low salt diet while still enjoying your food.
Broccoli and cheddar stuffed chicken breast, blackened tilapia in red pepper sauce, and turkey meatloaf are all great, low sodium alternatives to traditionally higher sodium meals. Although these suggestions may sound as if they're high in salt, it's definitely possible to dine on reduced sodium versions of these foods - the trick is to include other hearty flavors in place of salt.
Several of Home Bistro's low sodium meals substitute Ms. Dash's seasoning in place of salt to keep sodium low but flavor high. For example, Home Bistro currently offers an exotic cajun tilapia dish with garlic seasoned broccoli and a hearty blend of quinoa and brown rice:
Meal Delivery for Busy Adults
Wake up. Get ready for work. Commute. Work. Commute home. Shop for groceries. Prepare meat, veggies and rice. Cook dinner. Clear plates, pots and utensils. Relax for 30 minutes. Sleep. Does this sound familiar? Modern day schedules don't allow much time in the day for busy adults to enjoy themselves relaxing, connecting with friends and family, working out, or doing anything else your heart desires. Reclaim your personal time by getting meals delivered to your home.
Mediterranean short ribs, sirloin steak, and sage pork chops make for tasty entrees that keep you full after a long day at work, running errands, caring for an older parent, or studying at school. Together with collard greens, brussel sprouts and honey roasted carrots, they contribute to a diet that's big on flavor and health benefits - without the need for high calorie sauces - whether you've been stuck in an office chair or dashing from place to place all day.
Treat yourself to Home Bistro's Southern fried chicken with buttery mashed potatoes, collard greens and gravy for a home cooked taste that's health- and calorie-wise. If you're still tempted for a dipping sauce, the good news is that all Home Bistro meals come with sauces in separate packages so you can enjoy as much or as little of our homemade dressings as you like.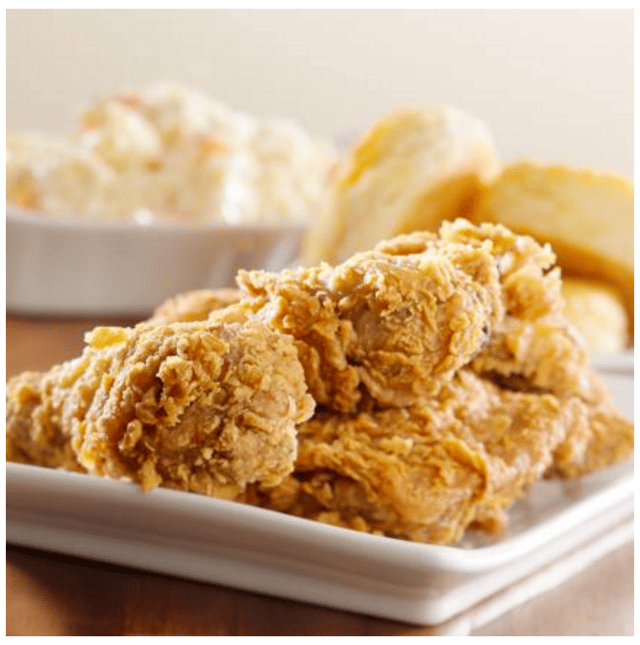 Simplify Dinnertime
Have you ever had pre-prepared meals delivered to your home? Would you consider eating any of these meals in place of fast food or going through the hassle of grocery shopping, meal prep and cooking, and cleaning up after?
Simplify dinnertime today by trying one of our complete entrees, or dig into a meal package to make this week's dinner a breeze.