We need a new way to eat: processed foods are literally killing us, modern day demands of a work-life and family balance make it difficult to eat nutritious foods, and we're missing out on important time spent bonding with our families when we're all eating on different schedules. The right diet food delivery program can make a serious difference in how we eat and keeping us healthy.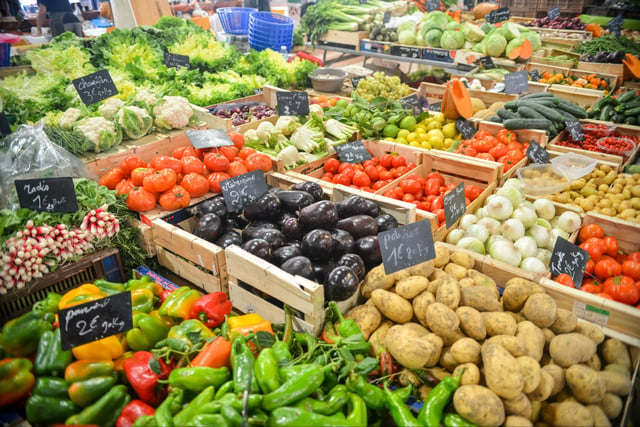 Processed Foods Are Killing Us
Mechanically processed foods like pears cut from trees or butter created by separating milk from cream and churning it don't hurt us - it's the chemically processed foods made from artificial ingredients and Pharmacology 101 names that rob our bodies of the essential nutrients and vitamins they need.
If you're eating out for lunch 4-5 times per week like the average American, you're missing out on the important ingredients your body literally requires to efficiently create and burn energy. Worse yet, you're replacing it with excess fats and salts instead. When you look at the facts and figures, it can be easy to give in to disappointment and throw your hand out in despair through the drive-through window - but remember you are not alone. In 2015, Americans spent more money on eating out than on groceries for the first time ever; this goes to show just how pervasive the culture of dining out has become. While these eating trends are undoubtedly tied back to the ever-increasing time demands of life, you should applaud yourself by already taking the first step to educate yourself on how to eat better. But first: why exactly are processed foods bad for our bodies?
Processed foods are typically high in high fructose corn syrup, sugar, refined carbohydrates, and unhealthy trans fats like hydrogenated vegetable oil. These ingredients contain no nutrients and can lead to high triglycerides as well as insulin resistance. Refined, "simple" carbs quickly break down in our digestive tract, which causes spikes in both blood sugar and insulin levels that leave us feeling hungry again only a couple hours later. Trans fats, especially when hydrogenated, drives inflammation and puts you at increased risk of heart disease. These problems are compounded when you consider the fact that these unhealthy foods are hyper rewarding, leading to overconsumption and serious food addiction since our reptile brains recognize these sweet, salty, fatty foods as necessary for survival. Despite the bleak-sounding situation, it is possible to overcome these obstacles and eat well - the secret is in making it easy and enjoyable to eat balanced, delicious foods. This is where diet food delivery comes in.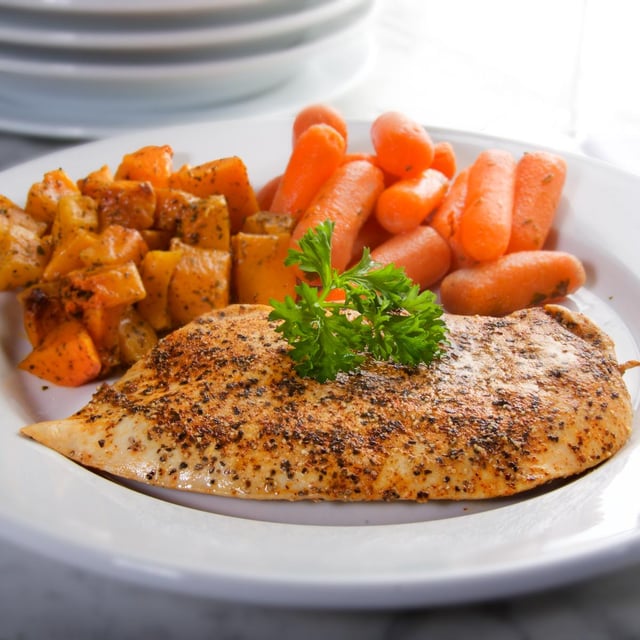 How To Put Your Health On Autopilot
Whether you're responsible for feeding only yourself or your entire family, modern day demands in our new American culture of working overtime and living your life in the time in between make it tough to find time for giving your body the sustenance it needs. With a diet food delivery program, it's like you're putting your health on autopilot because you're getting gourmet nutritious foods quite literally delivered to your doorstep. You save time spent in traffic, on grocery shopping itself, and on cleaning up after dinner. If you're on a strict calorie budget, diet food delivery also eliminates time spent on carefully weighing foods since it's already taken care of for you. Clearly labeled frozen gourmet meals arrive at your house and include all the nutritional info you want to know, from calories and fat to vitamins and nutrients.
In addition, the bulk of prepping meats, veggies and carbs is already done for you depending on the diet food delivery program you've chosen. Not only does this save you time you would have otherwise spent cutting up cold chicken and tough potatoes according to that online recipe that doesn't specify just how big a "small cut of chicken breast" should be, but it keeps your hands clean. No muss or fuss with whole chickens - simply mix the prepackaged ingredients together.
Plus, if your diet delivery meal is still fully satisfying - which it should be; we're cutting calories here, not taste - then you can rest at ease knowing that cleanup will be easy. Usually with cooking at home, cleaning up the big mess after dinner once you're already full takes the enjoyment out of eating since you have so many pots, pans, lids, plates, utensils and other dishes that need cleaning. With the right diet food delivery program, you shouldn't have more than a single pot, plate, fork and knife to clean.
What to Look for in a Diet Food Delivery Program
When choosing a diet food delivery program, you should look for one where you know all the ingredients, they offer food that meets your personal preferences (e.g. vegetarian or carnivorous), and is gourmet food beyond what you would make time for yourself. Plus, you must know how to evaluate the label before you make a final decision.
Many meal delivery companies claim to use fresh ingredients. That, however, doesn't mean that their meals are free from processed ingredients and preservatives that can be potentially harmful to your health. Label checking is important - if you find ingredients like dextrose or fructose, then you know your meal is being pumped up with sugars with a high glycemic index. Similarly, If you find ingredients which are not recognizable food ingredients such as sodium benzoate, you are consuming unnecessary preservatives, some of which have studies that show they cause digestive issues and even nerve damage. Look out for mysterious acronyms like DATEM which make you wonder why the manufacturer doesn't provide transparency by spelling out the full name. Do your label research otherwise you might find out the ugly truth about these unhealthy ingredients.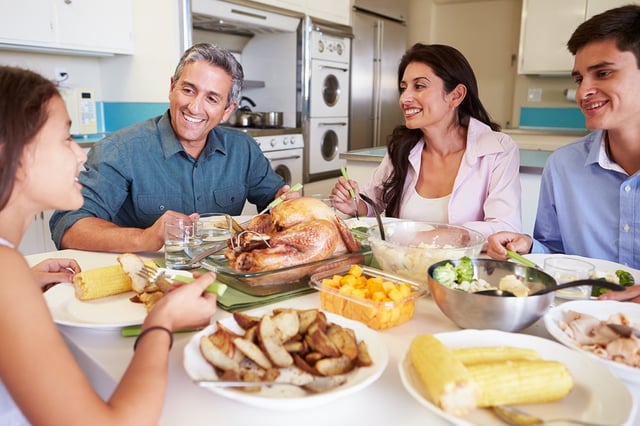 Reap the Benefits of Hassle-Free Meal Time
Eating has been a communal process for millennia. Groups of people would hunt or gather food and eat it together, raw or cooked. Eating is an emotional experience and an important staple of family bonding time.
Given our overworked American culture, dinner might be the sole part of the day where we can reconnect with each other, relax, recharge, and subtly re-establish what it means to be family. If you're a parent with teenage children in the house, you'll be happy to hear that regular family dinners are scientifically linked with lower rates of depression, substance abuse and pregnancy. On the flip side, these shared dinners are likewise tied to higher GPAs, self-esteem, vocabulary rates, and sense of resilience. If you're single and still catch up with family from time to time, scientists say family dinners are good for your brain, spirit and overall health. While eating together 5x per week reaps great benefits, what's important is that you do it as often as you can.
With all the time you save using a diet food delivery program, you get to spend more time on what really matters - your family. Unplug from the rest of the world for a while.
If you liked this article, enter your email below to subscribe to our newsletter and get insider tips on eating healthy, fun recipes, easy dinner ideas, and more!