According to "Cooked", renowned health food advocate Michael Pollan's new documentary series, we as a people need to start eating healthier yesterday. In his documentary, Pollan explores how cooking has evolved over time to underline the direct tie between what we eat and our health. Would you like to take the guesswork out of getting healthy? With Home Bistro's fresh meal plans, you don't need to worry about what to eat for dinner because it's readymade for you - all you need to do is spend a few minutes heating your food and you're all set to go with a complete, balanced meal that's both nutritious and delicious.
What exactly is a meal plan or package? It's a set number of meals people purchase in advance. When it comes to meal plans offered by prepared food delivery companies like Home Bistro, you can choose different packages to purchase from based on the type of food (e.g. vegetarian, carnivorous, omnivorous) and the number of meals (e.g. 5, 10, 14). Depending on how busy your lifestyle is, you may choose to use a fresh meal plan once a month or only while entertaining guests. Meal plans are designed to make it easy to eat healthy foods even when you're busy, so think about what you've got planned for the next week or two to help you decide which meal plan may be right for you. Whether you're vegetarian, pescatarian or carnivorous, we've got several meal plans that are sure to delight: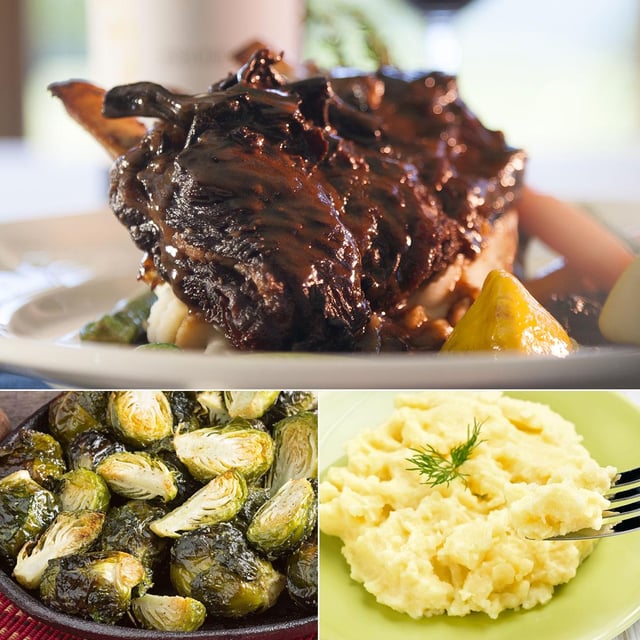 This 5-meal package is great for curious carnivores looking to get a varied taste of the Home Bistro experience. Loaded with protein but low on fat, this fresh meal plan features entrees like cedar wrapped citrus pesto salmon, beef wellington with mustard sauce, and classic British roast leg of lamb. Each main dish comes served with nutrient-rich sides such as twice-baked baby red potatoes, honey roasted carrots, and snap peas. The next time your big work project deadline's approaching, give this fresh meal plan a try to save on grocery shopping, prepping, and cleaning time.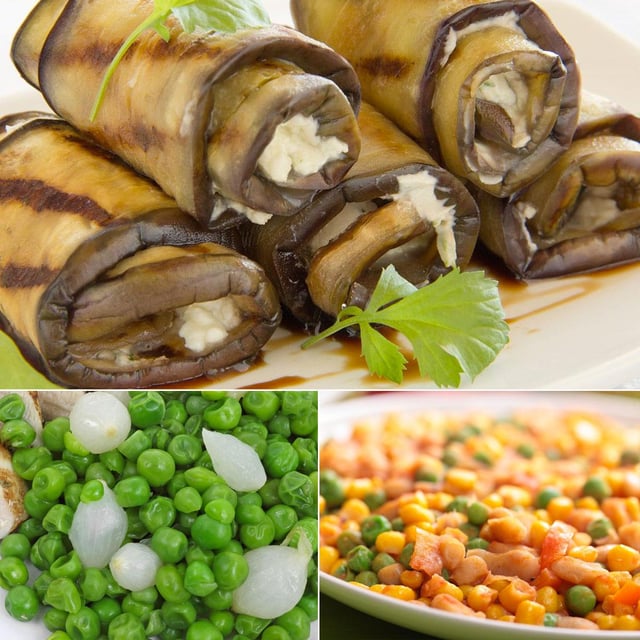 If you're particularly mindful of not only your own health but how your eating habits affect the environment around you, the vegetarian meal package is a must-try. With 7 individual servings, you can rest assured knowing that you've already got a full week's worth of dinner figured out. Imagine how much time you'll save on grocery shopping alone!
This minimally processed fresh meal plan includes:
Smoky eggplant roulade stuffed with fresh spinach and ricotta cheese
Buttery vegetable wellington served with a side of smoked gouda, spinach and kale
Chargrilled zesty lemon tofu alongside herby fingerling potatoes and slow roasted carrots
Two servings of indulgent macaroni and cheese
Two servings of savory farmhouse-style mashed potatoes
With sides like traditional southern succotash and garden-fresh snap peas, the vegetarian package is perfectly balanced. Next time you're planning dinner with a friend, make it simple and serve up the vegetarian feast.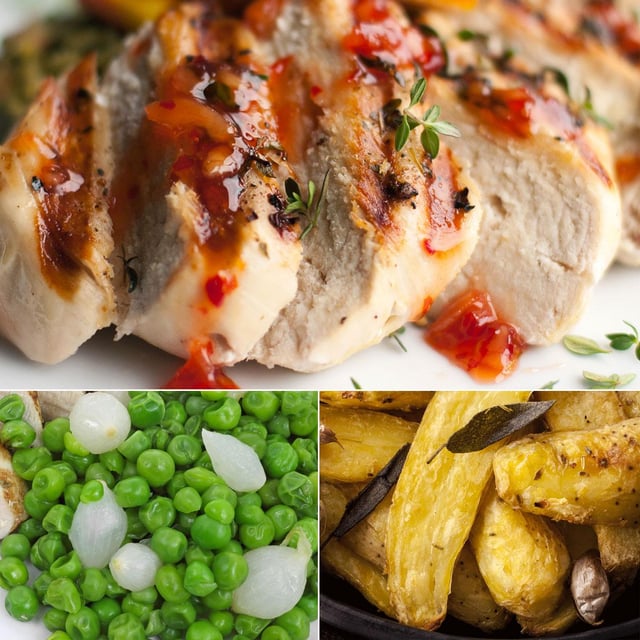 Interested in mixing it up with a diverse menu of gourmet entrees? This 10 meal dinner package is perfect for adventurous couples who prefer easy nights in but still want the taste of a professional prepared meal. Cook up some artisanal sage pork chops and mediterranean crusted chicken breast on Monday. Try a bite of each other's eureka lemon sirloin steak and tender leg of lamb on Tuesday. Share an order of southern fried chicken and charbroiled chili chicken fillet on Wednesday. With so many different options from salmon and cod to fontina chicken and beef wellington, you and your partner will love exploring this mixed menu together - and the time saved on kitchen cleanup so there's more time for cuddles instead!
Get Healthy with Fresh Meal Plans
You wouldn't be reading this if you weren't interested in learning about what fresh meal plans have to offer. Take advantage of our awesome options and get these fresh foods delivered to your doorstep.
Taking it slow and still learning about how fresh meal plans can help you eat better? Check out our lifestyle diet foods for a plethora of single serving options to give you a taste of the professional, nutritious quality you can expect with Home Bistro. Whether you're a caregiver looking to feed an older adult, searching for a lower sodium diet to reduce water retention, or watching your blood sugar, we've got smart lifestyle diet meal plans for you.
Committed to getting healthy? Take advantage of our assorted 5, 7, 10 or 14 dinner assortments which are currently on sale - hurry though because our fresh meals are limited!