St. Patrick's Day is right around the corner. Guinness beers and stew, fortuitous four-leafed clovers, corned beef with cabbage… some people even like to cook up green eggs and ham Dr. Seuss style to pay homage to the holiday's shimmering gold and iconic green colors. Even if you don't hail from the green lands of Ireland, St. Patrick's Day is a great time to celebrate Irish history or simply get together with friends. If you're looking for a great St. Patrick's Day recipe to whip up for your friends, this one is my personal favorite: Beef Stew and Dumplings.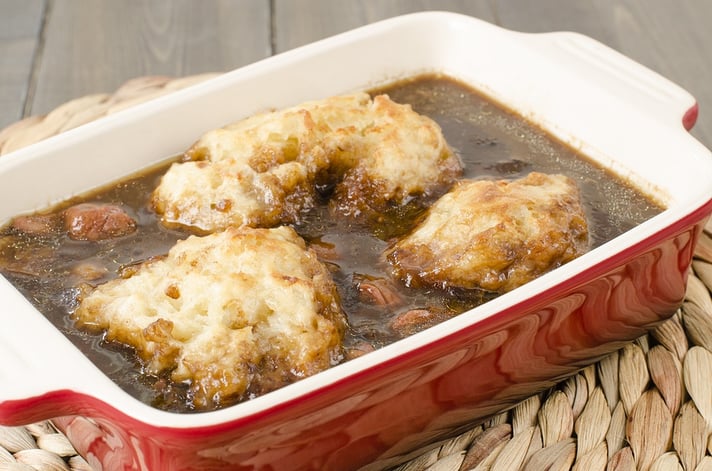 For the stew, this recipe uses:
braising beef
pancetta
red wine vinegar
butter
carrots
button mushrooms
large onion
tomato
flat mushrooms
celery sticks
chicken stock
bouquet garni
caster sugar
baby onions
parsley
leek
star anise
vegetable oil
olive oil
For the dumplings, this recipe uses:
flour
vegetable light suet
baking powder
salt
I find that a hearty stew with dumplings is a nice Irish treat without going the traditional corned beef route. What I like about this St. Patrick's Day recipe in particular is how customizable it is - you can cook it up using plenty of ingredients you already have on hand yet forego any item you know your friends may dislike. Even if you decide to skip out on the button mushrooms, this beef stew and dumplings recipe still tastes how it's supposed to. And it's the one time I'll drink brown beer!
More St. Patrick's Day Recipes
What's your go-to St. Patrick's Day recipe? I'm always on the hunt for new food and drinks to try, so share your favorite recipes in the comments below!